Australia has always captivated the world with its natural wonders, exotic wildlife and stunning beaches. A place known for its culture and friendly locals, it offers a list of amazing experiences that any travel lover should include in their bucket list.
Here are some of the places in Australia that you can include in your itinerary.
1. Great Barrier Reef
One of the seven wonders of the world, and the largest coral reef system on earth, it stretches for 1,429 miles, covering an area of 344,400km² – that's bigger than Switzerland, the UK, and Holland combined.
In 1981, the Great Barrier Reef was granted World Heritage status when it was inscribed onto the UNESCO world heritage list. The reef serves as a haven to more than 1,500 types of fish, 400 types of coral, 4,000 mollusk species, and hundreds of different species of sharks and rays, and more than 30 species of whales and dolphins. It's a paradise for scuba divers and free divers. 
If tanning or sunbathing is your thing then you have pure white sand beaches like Whitehaven Beach in Whitsunday Islands.
With more than 900 islands in the Great Barrier Reef, you'll have plenty of places to visit and explore. There are also many outdoor activities you can enjoy with your family and friends like diving, snorkeling, kayaking, and canyoning. Not to mention, you can enjoy stargazing, and further heighten the experience by sleeping under the sky.
2. Hamelin Bay
The stunning Hamelin Bay, with its white sand, clear blue waters, and amazing marine life is an ideal holiday destination. Most famous for its sandy bay where you can snorkel around and interact with stingrays, and see all sorts of marine life up close in their natural habitat.
Bird watching, boat riding, and beach fishing are popular activities that tourists enjoy. Hamelin Bay is four hours south of Perth, and is located just north of Augusta. It's also a great destination for road trips if you're into long drives.
3. Kangaroo Island
Kangaroo Island is valued for its pristine landscapes and breathtaking wilderness that it's viewed by travelers as one of the greatest nature destinations in the world. It's also a destination for food and wine lovers since the place also thrives in those industries.
Also known as Australia's third largest island, it can take you up to a day to explore the place. You'll encounter various wildlife, from kangaroos, wallabies to iguanas, koalas, and echidnas.
Some of the activities you can enjoy on KI are surfing, swimming, snorkeling, boating, kayaking, bushwalking, quad-biking, caving as well as sandboarding. You can also go for night tours along Seal Bay where you can see penguins parading along the beach.
4. Pinnacles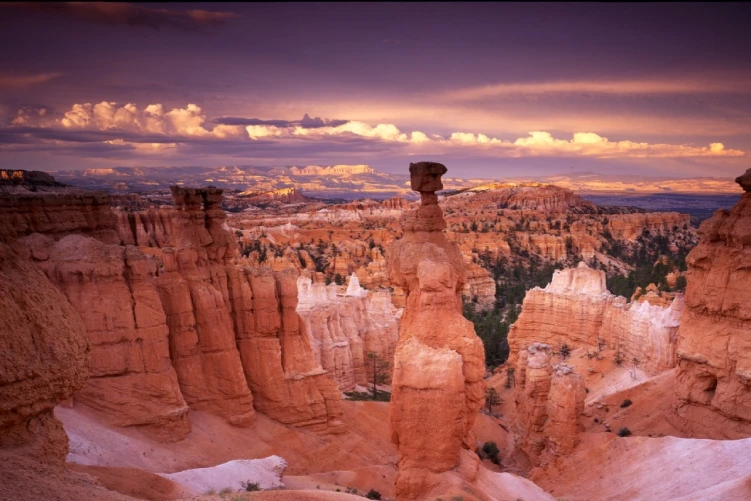 Located in Perth, The Pinnacles are a must see destination if you're looking for unique geological landscapes. These miracles of nature can only occur on the "Turquoise Coast" of Western Australia.
These towering columns of limestone will only form in a very specific form of environment. We're talking about an ocean, rain, wind, and decaying vegetation. Remove one of them and no Pinnacles will exist.
You can reach The Pinnacles by foot or by car. It's a great hiking experience because you can encounter other wildlife along the way such as emus, kangaroos, and reptiles in their natural habitat.
It's a great destination for photographers looking for that enchanting, enigmatic, cosmic, and magical shot.
5. Sydney Harbour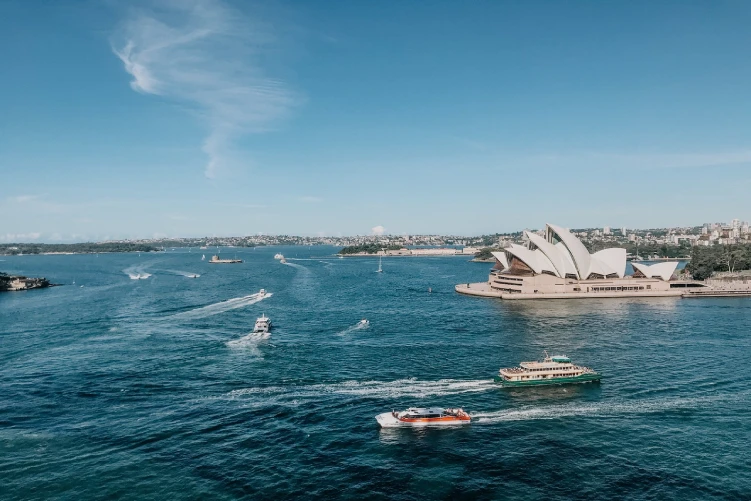 Known as one of the most beautiful natural harbors on earth, the Sydney Harbour is widely viewed as the symbol of modern Australia. An aquatic playground for locals and tourists alike, it has more than 240 kilometres of shoreline, highlighted by pristine beaches, and picturesque sceneries.
It houses some of Australia's main attractions like the Sydney Harbour Bridge and the famed Sydney Opera House.
Tourists can take a dip at the gorgeous beaches, try water sports, take helicopter rides to see beautiful landmarks below, or go on a picnic on Harbour Island.No matter where you're from, or what your travel budget is, you should try and visit Australia once in your life. With its splendid beaches, gorgeous sceneries, outdoor experiences, beautiful parks, and the unforgettable wildlife experience, there's always something for every kind of traveler.
The world has changed through this crisis, however, it's still a big beautiful world we're living in. It can't stop us from dreaming and planning ahead. So, if you've still got a few spaces in your list, then make sure to look into these places as they're sure to give you some of the most beautiful experiences you'll have in your life.