Incorporating higher protein levels into your diet can help manage blood sugar levels in diabetics.
High-protein shakes have become world-famous beverages and are widely available at any major grocery or pharmacy.
There is a variety of choices and flavors with varying nutritional benefits.
Always consult a healthcare professional before changing your diabetes management plan.
Diabetes is a health condition that affects 422 million people across the globe. Maintaining the blood sugar level normal is crucial for individuals suffering from this metabolic disease. Regular physical activity and introducing more protein into the diet are cornerstones of diabetes management.
Studies have shown that whey is a "fast" protein, leading to rapid digestion. It's a good source of amino acids that keep blood sugar levels from spiking and stimulates insulin production. Protein can also help people feel satiated for longer and slow down the absorption of carbohydrates into the bloodstream.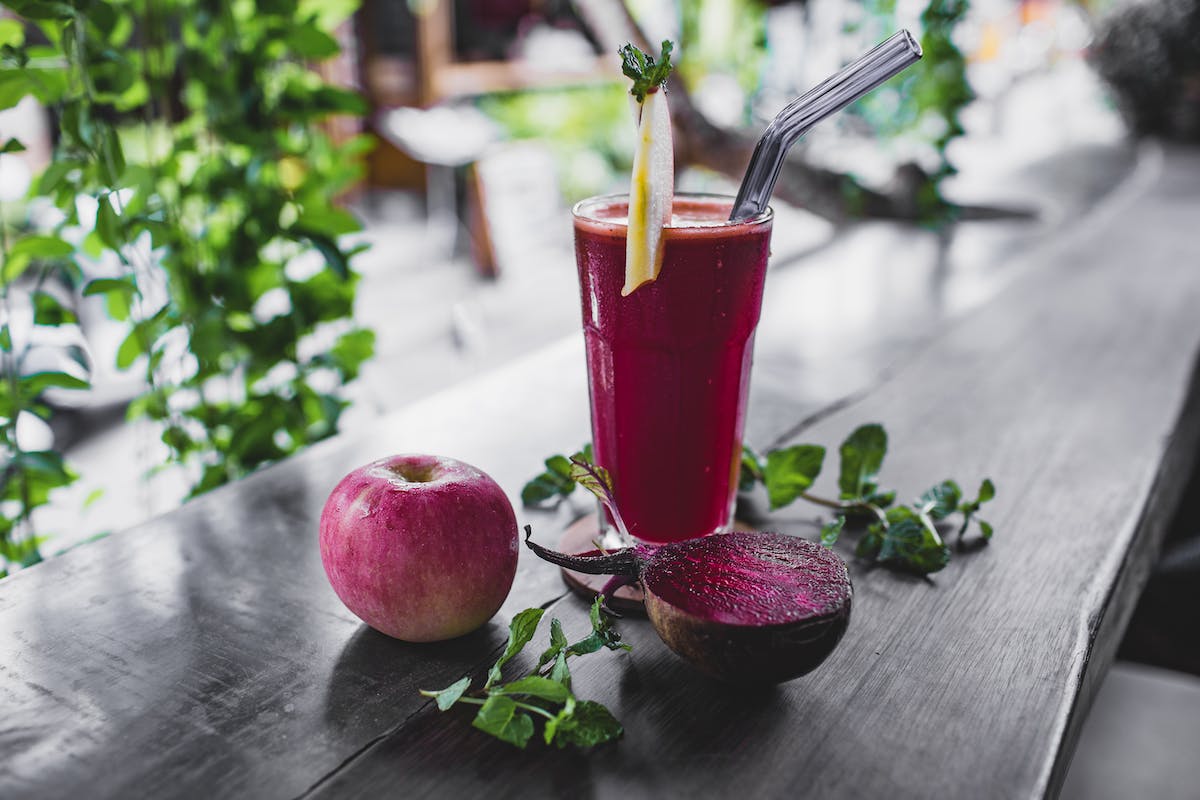 List of 15 Best Protein Drinks for Diabetics
Meat may be an obvious way to introduce more protein into your diet, but you have to choose healthier options like lean cuts or even fish dishes like gobo sushi. Another easy and delicious method to increase your protein intake is protein drinks.
Protein drinks, shakes, and smoothies are a convenient and fast way to supplement your diet with the nutrients your body needs. With so many world-famous beverages on the market, we've compiled a list of 15 best protein shakes for diabetics.
Glucerna Original Shake
A snack or even a meal replacement, this shake contains slow-release carbohydrates that help maintain glucose levels in the blood. Glucerna is available at most pharmacies and grocery stores and comes in 5 flavors: Rich Chocolate, Creamy Strawberry, Homemade Vanilla, Chocolate Caramel and Classic Butter Pecan. It's rich in vitamins and minerals, and one 8 oz serving size contains:
12g protein
4g sugar
180 calories
9g total fat
Splenda Diabetes Care Shakes
These shakes are formulated to be diabetes-specific with monounsaturated fat, high fiber, low carbohydrates, and no added sugar. You can find these shakes in stores or online. They come in a variety of flavors like Milk Chocolate, French Vanilla, and Strawberry Banana and contain:
16g high-quality protein
0g added sugars
170 calories
6g monounsaturated fats
Ensure Max Protein
These drinks are rich in high-quality protein and nutrients and also contain caffeine to keep you energized throughout the day. Ensure Max Protein is available online and in major grocery stores in flavors such as Cafe Mocha, Milk Chocolate, or caffeine-free Creamy Peach or Cherry Cheesecake. The nutritional facts are:
30g protein
1g sugar
150 calories
1,5g fats
Extend Nutrition Anytime Shake
A low-carb protein powder you mix with water or milk to make a delicious drink that can control blood sugar levels for up to 9 hours. It comes only in Creamy Vanilla and can be ordered online. It claims to curb appetite and give long-lasting energy. This protein shake for diabetics has the following nutritional value:
10g protein
2g non-added sugar
110 calories
Gluten-free
Transparent Labs Whey Protein Isolate
A gluten-free whey powder sourced from 100% grass-fed dairy cattle with no added sweeteners, dyes, or preservatives. It can be purchased online or in stores that specialize in health and fitness supplements. It comes in varying flavors like Cinnamon French Toast, Vanilla Oatmeal Cookie, Dark Chocolate, etc. The nutritional value of these diabetic-friendly protein shakes is as follows:
28g protein
<1g total sugars
120 calories
0g fat
Isopure Protein Drink
A delicious and lactose-free protein drink packed with BCAAs, made from 100% whey using microfiltration to make it clear. You can order this carb-free drink in 6 tasty fruity flavors on the company's website. The nutritional value of each bottle is:
32g whey protein
0g sugar and carbs
130 calories
0g fat
Swolverine's Whey Protein Isolate
Made from cold-pressed, micro-filtered protein and enriched with digestive enzymes that promote gut health. Add it to water or any other drink to make a healthy and tasty treat. It can be bought from the company's website and comes in several flavors, like Mint Chocolate Chip and Strawberry, that have:
26g protein
1g sugar
110 calories
0,5g fat
Atkins Shakes
These low-carb and low-sugar drinks are good protein shakes for diabetics watching their carb intake. They include several flavors like Cookies and Creme, Mocha Latte, and Strawberry and are part of the Atkins diet. One serving contains:
15g protein
1g sugar
160 calories
2,5 net carbs
Ample Original: Low-carb Meal Shake
This 400g shake is perfect for those on a busy schedule. It is formulated to completely replace a meal. It's low-carb and loaded with antioxidants, electrolytes, and probiotics. It supports slower ingestion and keeps you full for more than 4 hours. You can order the shakes online in Vanilla, Chocolate, and Berry. The nutrient value per shake using 2 rounded scoops is:
25g protein
2g sugar
400 calories
0g trans fats

Muscle Milk Zero Protein Shake
This zero-sugar option is ready-to-drink and is excellent for keeping energy levels high after exercise while not elevating blood sugar levels. It's also rich in calcium and vitamins A and D. The flavors are Chocolate, Vanilla, and Strawberry Banana and are available at your local grocery store. The nutritional contents are:
20g protein
0g sugar
100 calories
1g total fat
Orgain Plant-Based Protein Shake
This plant-based pea protein drink is ideal for anyone trying to improve their nutrient intake without introducing more sugar into their diet. You can order it online, and the Creamy Chocolate flavor has:
20g protein
0g added sugar
140 calories
4,5g total fats

Boost Glucose Control
People with type 2 diabetes trying to control their glucose levels can consume these drinks as a mini-meal or snack. Its low sugar content produces a low blood sugar response and is enriched with 25 minerals and vitamins. It comes in chocolate and vanilla in any larger grocery chain. The nutrients per serving are:
16g protein
4g total sugars
190 Calories
0g trans fats
Pure Protein Complete Protein Shake
A delicious, nutritiously dense beverage that will keep you energized with less than a gram of sugar. The high protein and fiber content will make you feel full for longer. The classic flavors are available online as a four-pack. The nutritional facts for one bottle are:
30g protein
<1g sugars
140 calories
2g total fats
EAS AdvantEDGE Carb Control
This ready-to-drink protein shake is fortified with B vitamins that convert carbohydrates and fats into energy. It has no added sugars, and the high protein helps to feel satiated for longer. A 4-count chocolate fudge flavor is available in most grocery stores and selected online retailers. Each serving contains:
17g protein
0g sugar
100 calories
2g net carbs
Premier Protein Clear Protein Drinks
This refreshing and light beverage can substitute regular sugar-laden juices or sodas. It's made with fast-absorbing whey protein isolate that is easy for the body to digest and comes in two fruity and fun flavors. It's a great protein drink for diabetics and can be purchased online easily. A bottle of 16.9 fl oz has:
20g protein
0g sugars
90 calories
0g total fats
Protein Drinks For Diabetics: Conclusion
Recent food and restaurant trends are propelled by the idea of making people feel they're indulging themselves, even when being health-conscious. High-protein and low-carb shakes and drinks are an easy way for individuals with diabetes to manage their blood glucose.
When making informed dietary decisions crucial for your health, choose high-quality products from which your body can benefit. Check the ingredients list and consult your doctor or nutritionist before changing any ingredients from your diabetes management plan.