There are a few reasons why you need to be stylish. First, looking good makes you feel good about yourself, which can boost your confidence and help you achieve your goals. Second, people will respect you more and take you more seriously when you look good. Finally, having a great sense of style can make you stand out. Hence, you might want to be a stylish fashionista. But being so usually requires a considerable sum of money. However, there are some ways through which you can become a fashionista on a budget.
Below are tips on being a chic fashionista on a budget.
Know What Style Suits You Best
The first step is to know your body type and the colors that suit you. Once you know these, it will be easier to find clothes that fit well and flatter your figure. You can consult a stylist or research online to find out what style suits you best.
For example, if you have a pear-shaped body, look for clothing that will accentuate your waist. If you have an hourglass figure, find clothes that show your curves. Wearing the right dress style can make a big difference in how you look and feel.
Style Your House Too
You don't just have to style your body, but your home. A well-decorated home can make you feel more stylish. You don't need to spend a lot of money on expensive furniture or decorations. Use your creativity and imagination to develop modern and chic home decor.
For example, you can buy cushion covers and use them to add a pop of color to your living room. You can also purchase stylish vases or photo frames to decorate your home.
Make a List of What You Need
Once you know your style, make a list of the clothes and accessories that you need. This will help you stay focused when shopping and prevent spending on things you don't need.
Shop at Thrift Stores or Online Consignment Shops
One of the best ways to save money when shopping for clothes is to shop at thrift stores or online consignment shops. You can find great clothes at these places without spending a lot of money.
Thrift stores are stores where you can find second-hand clothes and accessories. They are a great place to find stylish clothes without spending a lot of money.
Buy Classic Pieces That Never Go Out of Style
Another great way to save money is to buy classic pieces that never go out of style. These include black trousers, white shirts, and little black dresses. You can wear these pieces for years, and they will never go out of style.
For example, a black blazer is a classic piece that you can wear for both formal and casual occasions. It is also a versatile piece that you can pair with different types of clothing.
Take Care of Your Clothes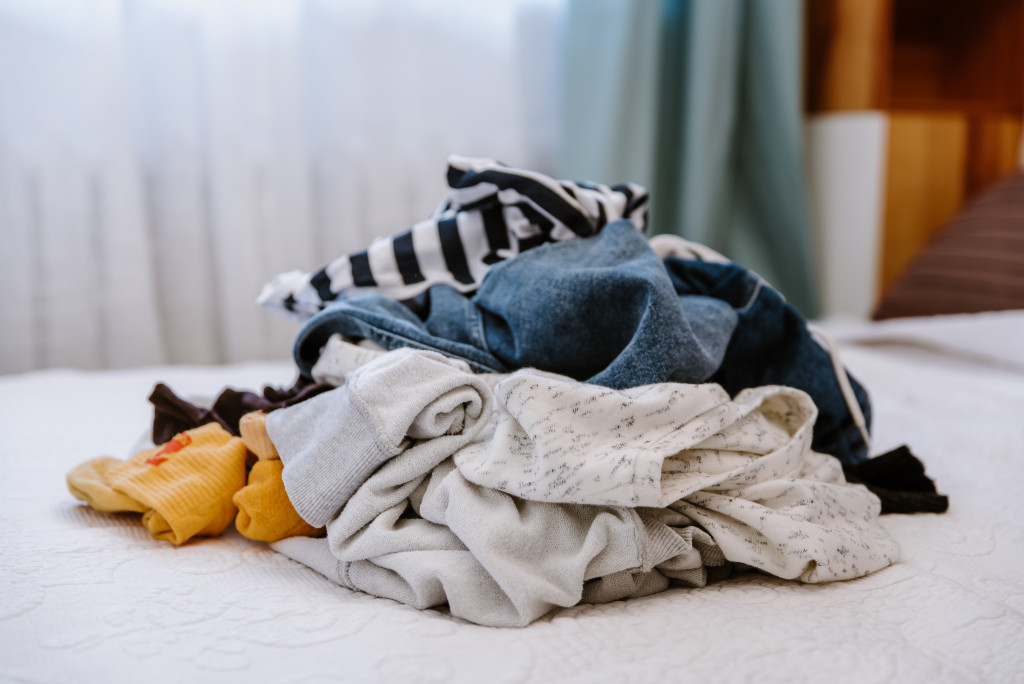 One of the best ways to make your clothes last longer is to take care of them properly. This includes washing them correctly and storing them properly.
Washing your clothes correctly will help them last longer. For example, you should always follow the care instructions on the label. This will help you avoid damaging your clothes.
It would help if you also stored your clothes properly to prevent them from getting damaged. For example, you should keep delicate items in a cool and dry place.
Accessorize Wisely
You can also save money by accessorizing wisely. Instead of buying a lot of cheap jewelry, focus on purchasing a few quality pieces that you can wear with different outfits. A fabulous handbag or pair of shoes can also go a long way in making your business look more stylish.
For example, a statement necklace can dress up a plain shirt. A great pair of earrings can also add some style to your outfit.
Don't Be Afraid To Experiment
If you want to be a chic and stylish fashionista, you need to be willing to experiment with your style. This means trying new techniques and combinations of clothing.
For example, if you usually wear jeans and a t-shirt, try wearing a dress or skirt. If you typically wear black, try adding some color to your outfit. You can also experiment with your hair and makeup. Try new hairstyles and colors.
Being afraid to experiment with your style can make you look dull. So don't be scared to try new things.
You can be a chic fashionista on a budget by following these tips. Remember to focus on quality over quantity and buy classic pieces that will last for years. With a bit of effort, you can look great without spending a lot of money.