To say that 2021 was an unexpected year is an understatement. In particular, the aesthetics sector witnessed a roller coaster of shocks. Most businesses halted operations as individuals embraced a digital world, spending more time gazing at themselves on video than ever before and living nearly entirely at home.
As government agencies gave plastic surgeons and physicians the green light to reopen their clinics and accept treatments again, the demand filled their facilities with both previous patients and newcomers of all ages. However, as more people become vaccinated and our everyday lives change, can we predict what the aesthetics business will look like in 2022 and the years to come?
Demand for Cosmetic Procedures
One significant advantage right now is that individuals have both time and money. Before COVID-19, people saved their money to travel to Paris or Central America, a friend's beach wedding, or some other significant in their lives. However, all that money is sitting in the bank. They didn't have to go to work or travel frequently, so they were sitting at home with cash they didn't even think they'd have, and that's the perfect opportunity to get a loan. On the dermatological side of the equation, patients seek high-ticket goods, and individuals search for retail therapy. People are having a good time spending cash right now.
Laser treatments, for example, are widespread. Laser skin resurfacing is a tried-and-true method for reducing wrinkles, age spots, acne scars, and other blemishes, tightening the skin and balancing tone. Since lasers can accomplish so much and vary in treating your skin, it isn't easy to know where to begin when treatment begins. Even an initial Google search shows a swarm of competing devices and techniques. Thus, those who want to dominate the business are now upgrading their equipment and tools. Consequently, dependable laser pigmentation removal equipment is one thing for which clinics are searching.
Surgery-free Cosmetic Procedures
Patients and physicians often describe the feeling of laser therapy as snapping an elastic band on the skin. However, the sensation of laser varies on the lasers used, the depth and region of treatment, and a person's pain threshold. Deeper ablative (removing part of the outermost layers of skin) cosmetic procedures may need a topical anesthetic injection or intravenous anesthesia to keep the patient comfortable. However, some non-ablative laser treatments are painless. Still, some patients might need topical numbing lotion to alleviate discomfort.
Alternatively, pulsed-dye, Nd:YAG (neodymium-doped yttrium aluminium garnet), and Alexandrite lasers are examples of non-ablative lasers. Keep in mind that there will be tenderness in the treatment area after the operation. If and when required, your physician will suggest safe methods to relieve pain after laser resurfacing.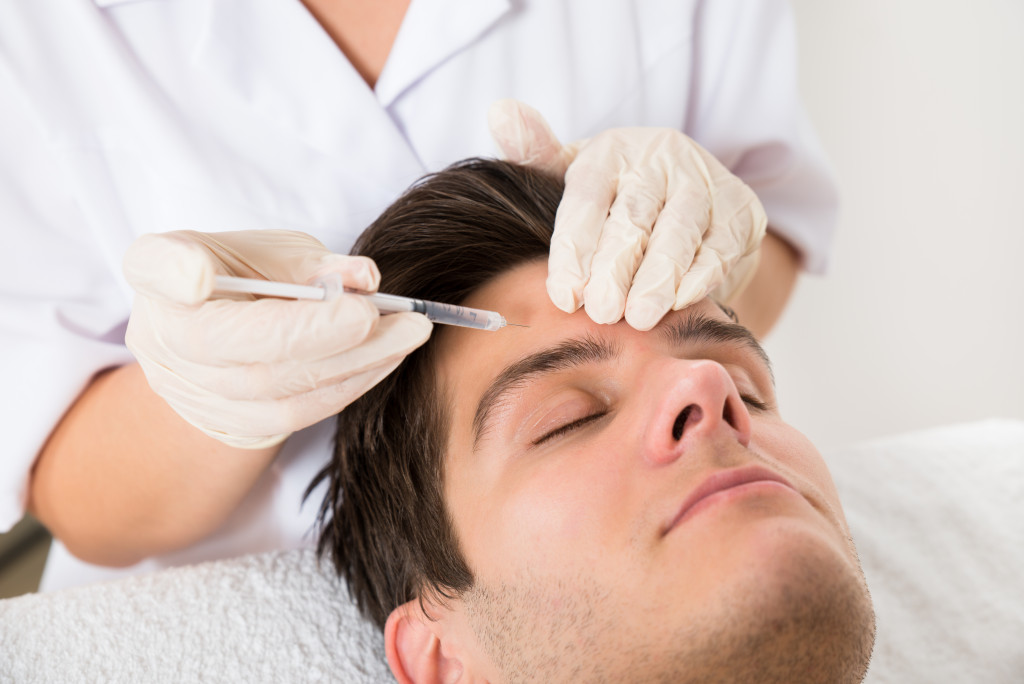 Fat-reduction operations have also grown in popularity as the need for cosmetic treatments has risen and become more affordable. Technology has advanced so far in cosmetic medicine that specialists can now perform fat removal and body contouring (two popular treatments nowadays) without any surgery. These treatments eliminate fat cells from troublesome body regions such as the thighs, belly, upper arms, and bottom.
The fact that laser fat-removal methods do not need anesthesia, incisions, sutures, or a prolonged recovery time makes them more ideal than nonsurgical body contouring from surgical liposuction. Medical professionals handle these processes in a variety of ways. Some methods require the freezing of fat cells, while others rely on radio frequency or other forms to essentially burn fat.
Why the Surge?
The unexpected emergence of a global epidemic has boosted the demand for noninvasive cosmetic procedures. According to skin care specialists, people are more conscious of their skin due to them working from home and exposing their faces on video chats for personal and professional meetings. This concern is responsible for the emergence of telemedicine in the last year. With telemedicine, people can consult with their physicians, cosmetic surgeons, and other specialists through video conferencing instead of meeting up unless the treatments themselves need it.
Aesthetic medicine trends have changed dramatically throughout the years. While invasive cosmetic surgeries were popular in the late 1990s and early 2000s, things have changed as innovative noninvasive techniques have taken over the field of aesthetic treatments. People may achieve the appearance they want without having to go under the knife due to various methods.
To prepare for 2021 and beyond, aesthetic practices must have a strategy for managing their patients, processes, and procedures during a pandemic. These practices not only cover the safety measures specialists put in place for their customers but their workers as well. When it comes to cosmetic medicine trends, there's always something fresh on the horizon.