Choose a location that you both love and visit it beforehand. Scout potential wedding venues.
Hire a destination wedding planner who will communicate with you throughout the entire process.
Choose a theme that reflects the location of the destination. Use it as an inspiration when selecting decor.
Manage your guests properly by establishing their transportation and lodging needs and setting up activities for them.
If you are a couple who loves to travel and adventure, getting married in your hometown may not sound as exciting as jetting off to a beautiful destination to celebrate your love. Destination weddings have become increasingly popular because couples want a unique wedding experience and choose a location that reflects their personalities.
If you are considering a destination wedding, there are essential factors you need to consider to ensure a smooth and memorable celebration. In this blog, you will learn tips to help you plan a successful destination wedding.
Pick a Location That You Both Love.
The first step in planning a destination wedding is to pick the perfect location that reflects your personalities and interests. You can choose a beach resort, mountain retreat, or a historic castle. Be sure to visit the site beforehand, scout potential wedding and reception venues, and meet with local vendors. This will help you get familiar with the destination and ensure everything goes as planned.
Hire A Destination Wedding Planner.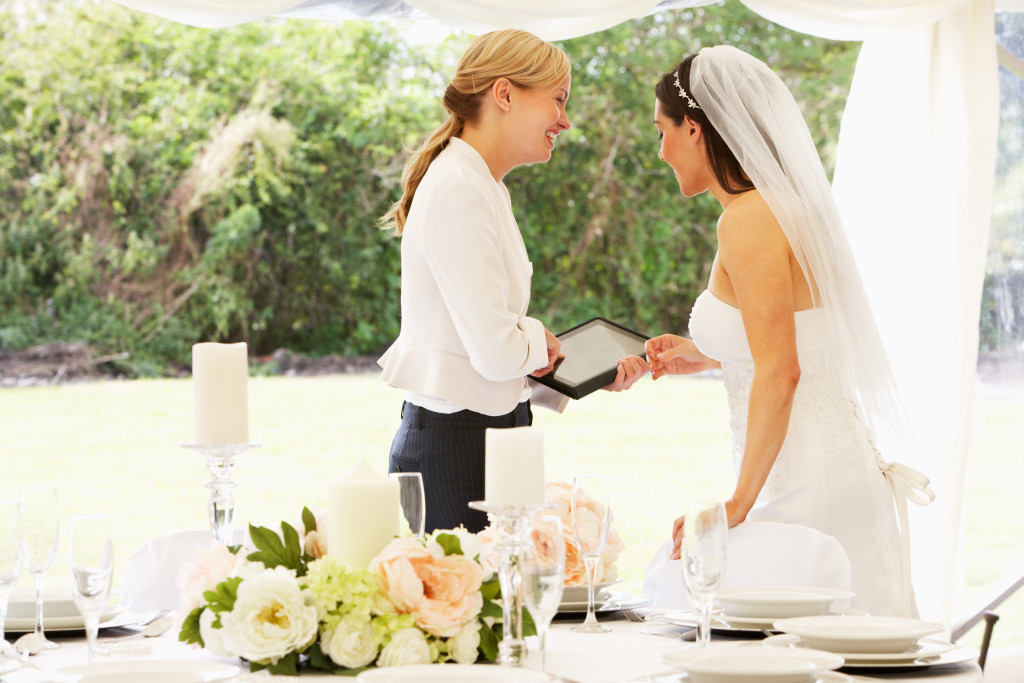 Planning a destination wedding can be overwhelming and stressful, especially if you're doing it from far away. Hiring a destination wedding planner will help take the pressure off of you and ensure that everything is in place for your big day. A good wedding planner will communicate with you throughout the entire process, provide recommendations for vendors, and make sure everything runs smoothly on the day of the wedding.
Choose the Right Theme.
When deciding on a theme for your destination wedding, keep in mind the location you've chosen. If you're getting married at a beach resort, perhaps a beach-themed or tropical-themed wedding would suit you best. Once you have chosen the theme, use it as an inspiration when selecting decor and other details such as colors and menu options.
Your outfits should also reflect the theme, so be sure to find a dress or tuxedo that suits the aesthetic. Additionally, the outfits of your bridesmaids should also adhere to the theme, as they will be helping with wedding preparations and standing by your side during the ceremony. But if you want to make this process easier, you can choose bridesmaids' dresses that go with almost any theme.
Stylish modest bridesmaid dresses, for example, are perfect for almost any kind of wedding. Modest bridesmaid dresses are an excellent option for brides who want their bridal party to look chic and elegant on their special day. Modest bridesmaid dresses typically feature classic silhouettes that are not too revealing but are classy and elegant enough to fit the theme of any wedding.
Manage Your Guests Properly.
When it comes to destination weddings, managing your guest can be one of the most challenging factors you need to take care of. To ensure you handle this with grace, follow these four steps carefully:
Establish their transportation and lodging needs.
When sending out invites, include a clear explanation of the transportation and lodging arrangements. This will give them time to plan for their trip and make sure they know what to expect.
Invite fewer guests.
Another way to manage your guest list is to cut down on the number of people you invite. You may want to keep it within close family and friends only. This will make it easier for you to manage your guests and also help keep costs down.
Prepare welcome bags.
Welcome bags are a great way to show your guests how much you appreciate them traveling all the way to your destination wedding. These can include items such as snacks, maps of the area, and souvenirs.
Set up activities for guests.
Finally, setting up activities for your guest is essential if you want them to have an enjoyable time during their stay. Activities can include anything from spa days to sightseeing tours.
Your guests will appreciate the thoughtfulness and care you have put into planning your destination wedding.
Planning a destination wedding can be overwhelming, but with these tips in mind and the right help from vendors, you will have no problem making it an unforgettable experience. From picking the perfect location to finding stylish modest bridesmaid dresses that fit your theme, managing guests' transportation needs, and setting up activities for them, this will contribute to creating a special day that celebrates your love story and captures memories forever. With careful planning, you'll ensure everything goes smoothly on the big day so you can relax and enjoy every moment!