There is nothing more fulfilling than getting married to the love of your life. As you can see, a wedding is a ceremony with blessings from above and the people around. Entering a marital life means that you're ready to share your life with your significant other, start a family, and raise some kids.
But another exciting moment is what comes after the wedding — the honeymoon trip. It's something couples are looking forward to after tying the knot. However, it's not just about officially consummating as a couple. It's about making love and having the best moments of your life.
For this reason, you want to have the perfect honeymoon of a lifetime. That said, here are crucial factors to consider when choosing your honeymoon destination:
1. Wedding Vision
Getting married begins with a wedding vision. You probably dream of having the perfect wedding. Before tying the knot, you are wary of the wedding venue, dress, theme, and everything that comes with it. You'll most likely research to get some wedding inspirations, have the ideal wedding venue, and even look for the right wedding dress shop. But a part of all these is the honeymoon. So before deciding on a particular destination, go back to your original wedding vision.
2. Favorite Travel Destination
When it comes to selecting a place for a honeymoon, what better way to do than choose your favorite travel destination? Chances are, you and your partner have a favorite place to visit for travel. Or you may have a travel destination in mind that you and your partner have long wanted to drop by. As such, select this favorite or dream destination, as it can make a world of difference in your honeymoon. Of course, it doesn't make sense to choose a place that you and your partner like the least.
3. Personal Preferences
As far as a honeymoon destination is concerned, you have to factor in your and your partner's personal preferences. However, you've got to be as specific as possible. For instance, you and your partner want to experience staying in a luxurious hotel. Or maybe, you've always wanted to visit a romantic place in Europe. If not, you prefer a local destination with so much meaning in your life. Ultimately, selecting your honeymoon destination boils down to your and your partner's personal preferences.
4. Target Experiences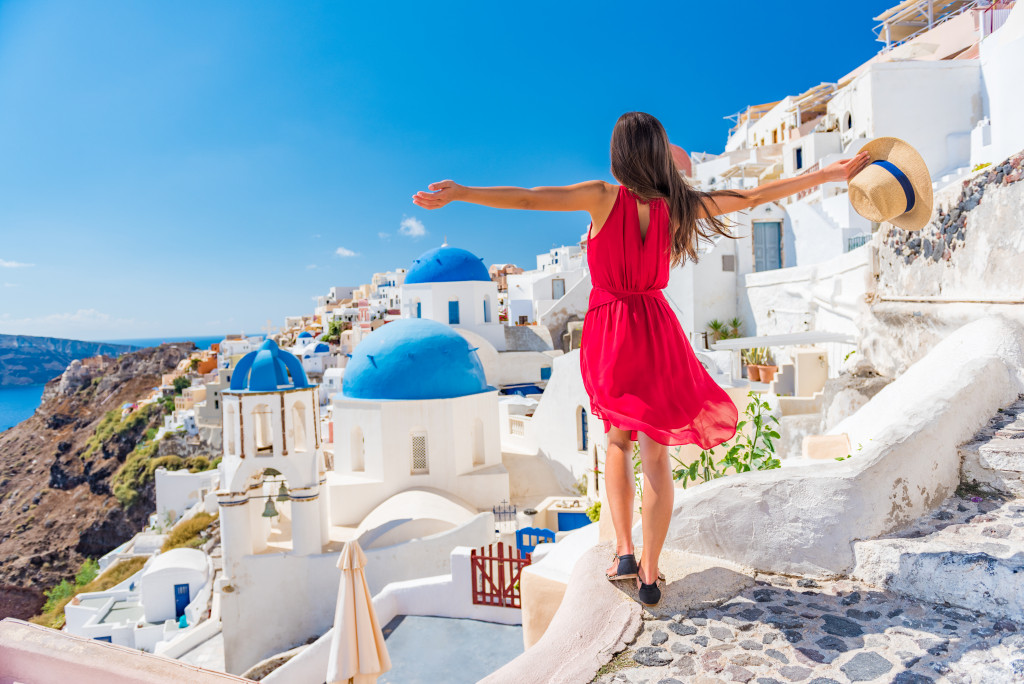 When choosing a honeymoon destination, the experience matters the most. Apart from making love, you and your partner want to have the best moment of your life. As such, you have to make sure that your destination can give you and your partner the best experience that you both deserve. As you go through life, you'll be able to relive this moment. This experience will remind you and your partner why you've tied the knot in the first place.
5. Honeymoon Theme
If you have a wedding theme, you should also have a honeymoon theme. You probably want a romantic, classic setup, or you most likely prefer a modern venue. For a beach wedding, your honeymoon will likely be in a resort. If you have a church wedding and wedding reception at a local hotel, you'll probably have your honeymoon in this hotel. Ultimately, have a honeymoon theme in mind, and that can make a world of difference!
6. Honeymoon Itinerary
A honeymoon doesn't necessarily involve spending a night with your loved one. For the most part, you'll spend a few days in your honeymoon destination with your partner. While at it, you'll carve an itinerary indicating some activities that you and your partner would like to do. For this reason, your itinerary will influence your decision for a particular honeymoon destination.
7. Overall Budget
The last on the list is your finance, the most crucial aspect of your honeymoon. Of course, you'll only choose a destination you can afford. Getting married comes with a lot of expenses. As such, you must be wary of your finances. Be sure to set your overall budget. This budget should not only cover your wedding but the honeymoon part as well. With this in mind, you'll have the best honeymoon destination that you and your partner deserve!
At this point, you now know what it takes to look for and select your honeymoon destination. Be sure to consider the key factors discussed above, from your wedding vision to your target experiences to your overall budget. With all these in mind, you'll make the right decision in choosing the best honeymoon destination. Ultimately, you and your partner will have the best days of your life.